EthOss has travelled far and wide this year and chose some ambitious company goals.
As everyone prepares to leave the workplace once again to spend time with friends and families over Christmas, EthOss takes a look back at the past year which has proven to be most eventful, and a welcomed turnaround from the pandemic period.
The company met EthOss users from Australia, Europe, South America, South East Asia and the Middle East throughout 2022, which was especially rewarding after Covid kept everyone apart for so long. The company was met with many new faces who had started using EthOss since the Pandemic and feedback was incredibly positive. 
Tradeshows 2022
Pictures below of some of the shows EthOss attended:
Lectures
Pictures below of some of the seminars where Dr Peter Fairbairn and other expert lecturers gave presentations and hands-on training:
A global community
The EthOss Case Studies Facebook group has grown to over 10,500 members. This clinicians-only group has no advertising and has grown organically with many unique users sharing their cases weekly. Clinicians are recommending it as a great tool for sharing experiences and gaining knowledge – join now.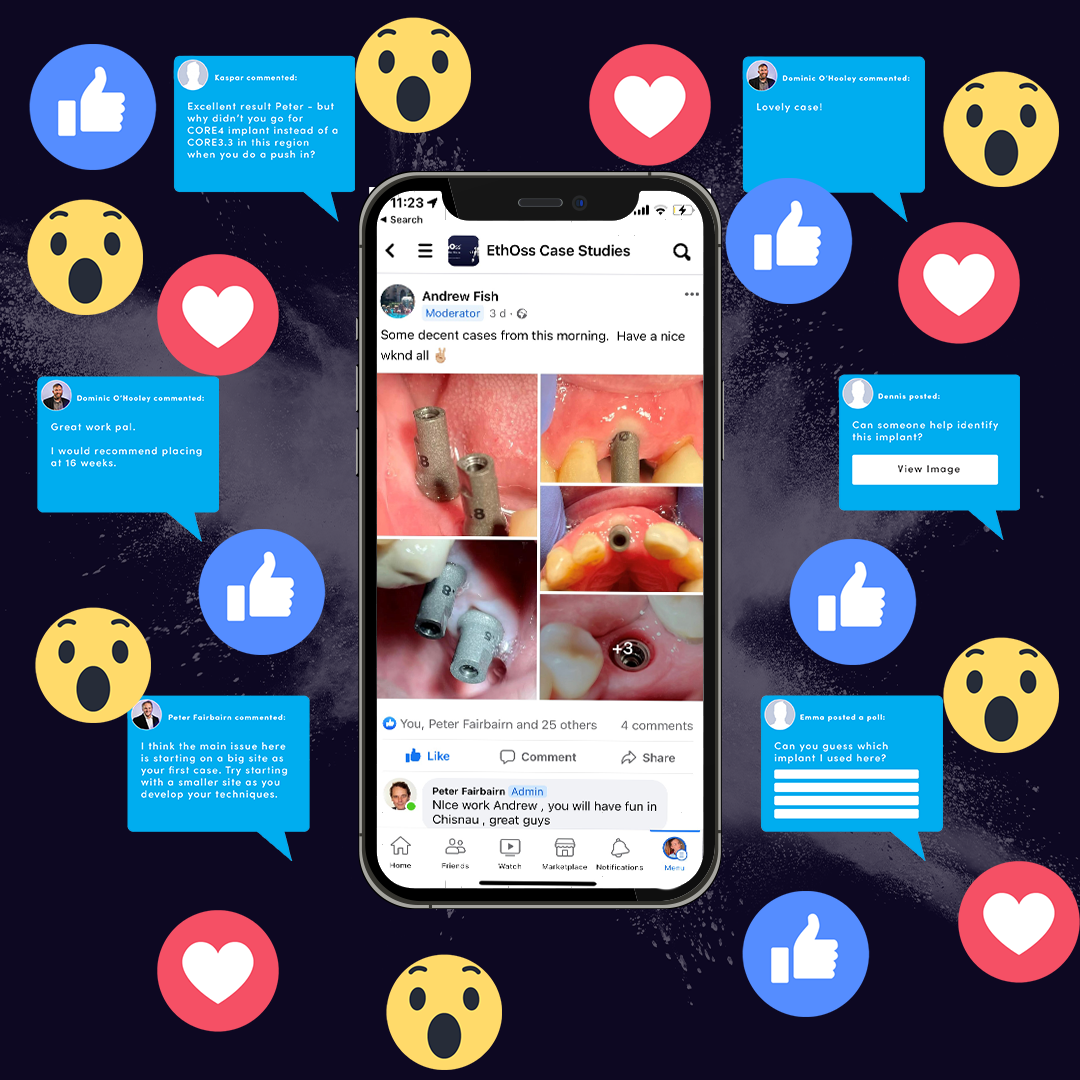 Sustainability in action
The commitment and activity towards sustainability accelerated in 2022. The head office worked hard to make environmental changes including recyclable sourcing, reducing operations that contribute to the carbon footprint and the installation of a heat pump, a smart heating control system and motion movement light sensors. You may have seen the team last month with the local tree-planting initiative which saw them plant a staggering 300 trees. The company is in the final stages of the environmental and sustainable certification ISO:14001. The accreditation is expected in early 2023 – gaining this standard will recognise the business's ongoing commitment. 
What's next for 2023?
2023 is lining up to be another busy year of growth for EthOss. The team will be attending AEEDC and IDS early on in the year and there will be plenty more lectures and workshops across the globe – follow the EthOss social channels to ensure you don't miss out. You can find all EthOss social links below in the footer of this web page.
And finally, an exciting launch is on the horizon where there will be a new 'space' for implantologists to discover – a destination for clinicians at all levels of their career. Below gives a sneak peek #watchthisspace